Jacqueline Hazél
President, Supreme Esteem Inc.
The Forgiveness Forecast Announcer
presents
"International Day of Forgiveness"
VALENTINE'S DAY
THURSDAY, FEBRUARY 14, 2013
First Church of North Miami Congregational United Church of Christ
1200 NE 135th Street, North Miami, FL 33161
305-891-5286
Observance will begin at 6:00pm
*****FREE TO THE PUBLIC!*****
Refreshments Will Be Served!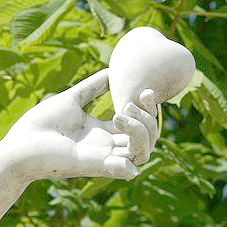 What better day to practice the power of forgiveness than on Valentine's Day.  After all, forgiveness is a by-product of love. 
We are proud that First Church of North Miami Congregational United Church of Christ is hosting Supreme Esteem, Inc.'s 11th Annual "International Day of Forgiveness!" 
Join our diverse community as we come together to release pains of the past.  For more information, call Supreme Esteem, Inc. headquarters at 954-392-3762 , 305-801-8100, or log onto www.supremeesteem.com.  This observance is free and open to the public.